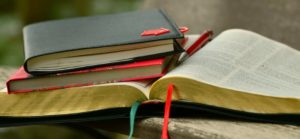 Why Study in Canada?
An excellent education system that ranks among the best in the world.
Affordable tuition and cost of living.
Internationally recognized degrees.
Possibility to work while you're studying.
A peaceful, politically stable, and safe county.
One of the best places in which to live- united nation's Quality of life survey ranks Canada among the best countries to live in.
A multicultural county – every year 250,000 new immigrants arrive here making Canada their new home.
Excellent health care.
Excellent, libraries and sports facilities.
Hi-tech computer labs and wired classrooms.
Spectacular natural beauty – with 2 million lakes, national parks, Banff Mountains, Niagara Falls and more.
Vibrant, cities – friendly people.
When Should I Start?
You should plan at least a year in advance.
The Academic year in Canada begins in September before choosing an institution.
Scholarships
You should contact the financial aid office of the university or college you wish to attend to obtain information on scholarships and other award opportunities. Financial assistance at the undergraduate level is limited.
For more information:
Basic Requirements
10+2 with at least 60% marks
TOEFL score 213 or IELTS 6.0 (May vary – As some programs may have additional requirements)
Costs
Tuition fee: C$8000-15000 per year
Living Expenses: C$10,000 per year
(May vary depending on the school and program you choose; living expenses any also vary depending on the city)
Education System in Canada
Universities: Offer Courses leading to undergraduate, graduate or doctoral degrees -BA, BBA, BSC, MA ,MBA, MSc, PHD etc.
Community Colleges: Offer post secondary education at the bachelor degree, advances diploma, diploma certificate and post diploma levees, colleges my offer joint degrees and /or transfers to local universities
Universities Colleges: offer selected undergraduate programs but not graduate programs.
Degrees: A bachelor's degree at a university usually takes 4 years to complete. College diplomas can take from one to three years. Depending on the program.
Semester: Universities have a semester system. With 2 semesters a year [September-December and January to April]. Students spend the summer [May to August ] working doing internship or taking courses.
Language: Students have a choice to study in either English or French. Most French language institutions
Offer programs in English.
What is Campus Life Like in Canada?
Students at colleges and universities in Canada live at home, in campus residences or share apartment.
Campuses are equipped with cafeterias and restaurants offering a variety of vegetarian and non-vegetarian options.
Students are involved in any extras curricular activities, ranging from campus radio and newspaper, to cultural student organizations and sports clubs.
Getting to class is usually by bicycle or on foot and in bigger cities people commute by bus or metro.
Basic Requirements
Letter of acceptance from the Canadian school.
Completed applications forms, including study questionnaire.
Proof of funds
Visa fees.
Allow 8 weeks to process your visa.
---
Understanding Canada – Canadian Studies funding opportunities
The understanding Canada program is new initiative of the government of Canada designed to support academic activities that develop greater understanding of Canada in the world, especially in areas of importance to Canada. It is intended for foreign academics who want to study about or conduct research on Canada. Some components for the program are also available to promote teaching and publications about Canada in various disciplines.
Program Objectives
To develop greater knowledge and understanding of Canada, its values and culture among scholars and other influential group abroad.
To support government priorities, building on synergies with activities such as education marketing, youth mobility and scholarships.
To support activities such as teaching, conferences, seminars, workshops and research in areas of policy relevance to Canada, while continuing to respect academic freedom.
Priority areas
Peace and security (with a particular interest in Afghanistan)
North America Partnership (including key Canada-US bilateral issues)
Economic Development and Competitiveness.
Democracy, Rules of Law, Human Rights
Managing Diversity
Environment/Energy
Components of the Program
The Canada conference grant program supports multidisciplinary conferences on Canada and on issues of relevance to Canada. Although applications from various disciplines are welcome, priority will be give to those that address important and timely issues about Canada, its relationship with a specific country or region, and its international relations.
The program is designed to assist a learning institution or organization with holding a conference and publishing the resulting papers and proceedings in a scholarly fashion. Conferences that engage local government representatives, NGOs, the private sector, students and the general public while promoting linkages with Canadian academics and institutions are encouraged. Of particular interest are projects that have policy relevance for Canada and Canada's relations with the specific country or region. Projects that include collaboration with researchers at Canadian institutions are encouraged.
---
Assessment of Qualifications
In Canada each university or college sets its own admission requirements and its own criteria for recognizing academic qualifications obtained abroad. Therefore, you must contact the office of admissions of the university or college of your choice to enquire about the procedures. You can also contact the Canadian education center in New Delhi or Bangalore.
| | | |
| --- | --- | --- |
| Can I work and study? | Can I work after graduation? | How do I find out if an institution is official accredited? |
| Provided you fulfill certain requirements you may work on campus at the institution where you study without a work permits or off campus with a work permit at publicity funded post-secondary institutions. Off campus work is available for students studying at such institutions in provinces or territories that have signed agreements with citizenship and immigration Canada. | The post-graduation work program is designed to provide graduation students with Canadian work experience in their field of study. This program allows certain students to work for up to two years after their graduation. The work permit cannot be valid longer than the length of studies in Canada. For example students graduating from a two year degree program might be eligible for a one year work permit or, if they meet the criteria a two year work permit students graduating from an eight month certificate program would only be eligible for a work permit of eight months. | Education in Canada is a provincial responsibility. Each province uses different criteria in determining whether an educations institution meets its standards for accreditation. Individuals should verify whether  an institution is recognized or authorized to grant degree diplomas, or certificates by contacting the ministry responsible for post secondary education in an given province or territory. Details at www.cmec.ca/educmin.en.stm. you may also consult a databases of accredited institutions: www.cicic.ca |